1SGT John Locicero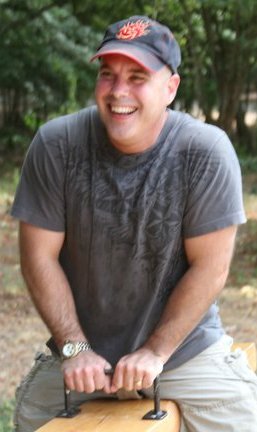 1SGT John L. Locicero Sr., 39, of Gaston, SC passed away June 7, 2015 while stationed in South Korea.
Born March 3, 1976 in Dover, Delaware, he was the son of John M. (Joyce) Locicero of West Valley, NY and Deborah (Tom) Snyder, of Great Valley, NY, who survive. He was married in 1996 to the former Danielle Brown, who also survives.
He was a graduate of Salamanca High School, Class of 1995 and obtained his Associates Degree at Columbia College in Huntsville, AL.
1SGT Locicero served 19 years in the United States Army and was awarded many medals and accommodations. Among them are the Bronze Star, Samuel L. Sharpe, Iraqi Campaign Medal, and Global War on Terrorism. He was awarded the Military Volunteer Service Medal, Pathfinder, and 5 Valorous Unit Awards. He was also Level 4 combative training certified and an instructor in addition to his many responsibilities.
He was a huge Buffalo Bills and Sabres fan, as well as a NASCAR fan. In his spare time, he and his family spent their time with their Army Family and traveled.
Surviving besides his wife and parents are: a son, John "JJ" Locicero Jr. and daughter, Maria Locicero, both of Gaston, SC; brother, Jeremy Locicero, Killbuck, NY; maternal grandmother, Evelyn Vail Parsons, Great Valley, NY; many nieces, nephews, and cousins.
Friends may call at the O'Rourke & O'Rourke Inc Funeral Home, 25 River Street, Salamanca, New York on Wednesday, June 17, 2015 from 4 – 7 p.m. and on Thursday, June 18, 2015 from 10 a.m. – 12 p.m.
Funeral services will be held on Thursday at 1p.m. in the United Congregational Methodist Church with Rev. Michael Trenchard officiating.
Burial will be in Liberty Park Cemetery, Cattaraugus, New York.
In lieu of flowers, the family suggests memorials to the Wounded Warrior Project, PO Box 758517, Topeka, KS 66675; Patriot Guard; or Fisher House Foundation, 111 Rockville Pike, Suite 420, Rockville, MD 20850.
E-condolences can be sent to john@orourke-orourke.com or posted to facebook.com/onofh.