Anna Belle Boardman Cricks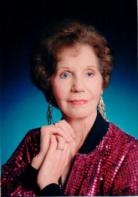 Mrs. Anna Belle Boardman Cricks, age 95, of 281 Newton Street, Salamanca, New York died Saturday, December 13, 2014 at Olean General Hospital following a long illness.
Born December 20, 1918 in New Albion, New York, she was the daughter of the late Ernest and Veral Rogers Boardman. She was married on September 26, 1936 to Mr. Walter Cricks, who predeceased her on May 9, 1982.
Mrs. Cricks retired in 1969 from Salamanca District Hospital after working for 5 years as a Nurse's Aide and 12 years as an X-ray Technician. She had also worked at the hospital as a Lab Technician. She had worked at the former Lockwood Nursing Home and the former Salamanca Nursing Home, both of Salamanca, New York.. She had also done private duty nursing for 10 years.
She was a member of the Ladies Auxiliary of the American Legion Hughes-Skiba Post #535, a former member of the Ladies Auxiliary of the Veterans of Foreign Wars John F. Ahrens Post #5296.
Surviving are: 1 son, Mr. Robert (Judy) Cricks, Murrieta, California; 1 daughter, Mrs. Kathleen (Bruce) Humphrey, California; 10 grandchildren; 12 great-grandchildren;16 great-great grandchildren; 1 sister, Lorraine Mosher, Olean, New York; several nieces and nephews.
She was predeceased by 4 sons, Walter Cricks, Dennis Cricks, and 2 infant sons, 2 daughters, Annabell Cricks, Phyllis Baker, a granddaughter, Judy Kohut-Donaldson, 7 sisters, Eleanor Kilby, Ruth Smith, Elizabeth Steinman, Barbara Walters, Frances Erdman, Virginia Waldron, Pauline Beach.
The O'Rourke & O'Rourke Inc. Funeral Home, 25 River Street, Salamanca, New York is in charge of funeral arrangements
A memorial service will be held on Saturday, December 20, 2014 at 11 am in the Center Street Baptist Church, Salamanca, New York with Pastor Ed Darling officiating.
Burial will be in Wildwood Cemetery, Salamanca, New York.
In lieu of flowers, the family suggest memorials to the Coalition to Salute American Heroes, PO Box 96440, Washington, DC 20090-6440.