Brandon S. Redeye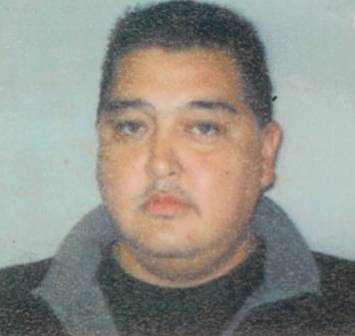 Brandon S. Redeye, age 46, of 136 North Loop, Steamburg, New York, died early Monday morning, July 1, 2013 at WCA Hospital, Jamestown, New York following a long illness.
Born July 12, 1966 in Salamanca, New York, he was the son of Bradley and Janet Button Redeye.
Mr. Redeye was a member of the Seneca Nation of Indians and the Wolf Clan.
He was married June 27, 2009 in Niagara Falls, New York, to the former Danielle Johnson, who survives.
He was employed with the Seneca Nation of Indians in law enforcement for over ten years and served as Chief Marshal from 2008 – 2012. He had also served as the Seneca Nation Game Warden.
He was known for his famous Lefty's Chicken Barbecue. He was an avid outdoorsman who enjoyed hunting and fishing, and NASCAR.
Surviving besides his wife are: 1 daughter, Elsie Inez Redeye, Steamburg, NY; 5 brothers, John (Sheri) Williams, Cattaraugus Territory, Jared (Allyson) Williams, Phoenix, AZ, Cochise (Diane) Williams, Cattaraugus Territory, Jacob (Analyn) Williams, Phoenix, AZ, Bradley Stahlman, Salamanca, NY; 6 aunts, Martha (John) Pierce, Deborah Thompson, Edna Button, Gale (Clarence) Seneca, Jenny Parry, Annabelle (Richard) Button, all of Cattaraugus Territory; 2 uncles, Martin Button, Rexford Button, both of Cattaraugus Territory; several cousins.
He was predeceased by a sister, Brenda Button and his brother-in-law, Floyd "Knuckles" Bucktooth.
Friends may call at the family home, 136 North Loop, Steamburg, NY beginning Tuesday and continuing Wednesday.
Longhouse services will begin at the family home Thursday at 9 a.m. and proceed to the Coldspring Longhouse.
Burial will be in Memorial Heights Cemetery, Jimersontown, NY.
E-condolences can be sent to john@orourke-orourke.com or posted to facebook.com/onofh.