Cathy A. Beeles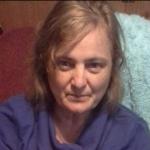 Cathy A. Beeles, 62, of Great Valley, NY died Saturday evening, June 18, 2022 at home following a long illness.
Born August 9, 1959 in Olean, NY, she was the daughter of Mary Spino Schine, Franklinville, NY and the late Craig Schine. She was married in 1978 at the former First Congregational Church to Kenneth Beeles, who survives.
She was a graduate of Salamanca High School, Class of 1977.
She had been employed at the Wingate Hotel in Ellicottville for over four years.
Cathy was an avid reader who also enjoyed cooking and baking. She loved to travel and enjoyed being on the beach or near the water. She was also an avid Buffalo Bills fan.
Surviving besides her husband and mother are: two daughters, Jennifer Beeles, Little Valley, NY, Kattie (Andrew Strang) Beeles, Salamanca, NY; a son Anthony (Tara) Beeles, Rochester, NY; five granddaughters, Jordyn, Lauryn, Jaedyn, Megyn, Audrah; four grandsons, Taye, Ethan, Jaxson, Gabriel; two sisters, Joanne and Brenda Shine, both of Franklinville, NY; several nieces and nephews.
She was predeceased by a sister, Barbara Shine.
There will be no visitation.
A Celebration of Life will be held at he convenience of the family and will be announced.
Funeral arrangements are under the direction of the O'Rourke & O'Rourke Inc Funeral Home, 25 River Street, Salamanca, NY.
E-condolences can be sent to orourke.orourkefh@gmail.com.