Janis Barczak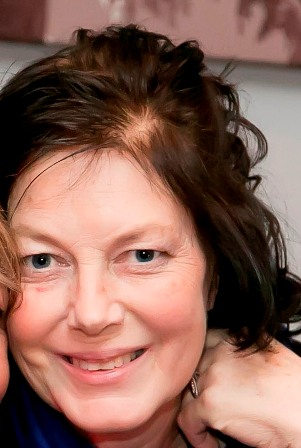 Janis Irene "Revetti" Barczak, age 58 of Great Valley, New York, passed away Friday, January 16, 2015 surrounded by her family following a long illness, hard fought battle with cancer.
Born February 28, 1956 in Olean, New York. Jan was predeceased by her parents, Louis Revetti and Wanda Schoch Revetti.
She was employed by the Salamanca Central School District as a Teaching Assistant for over eighteen years and always had various part-time jobs, including Quality Farm & Fleet, Holiday Valley, and Seneca Allegany Casino.
She loved being outdoors, whether it was camping, fishing, working her beautiful flower gardens, the beach or doing home improvement projects. She enjoyed stained glass and crafts, also going to auctions and garage sales with Harry. At the end of the day, she came home to her beloved kitty, PP.
She is survived be her ex-husband, Mark Barczak; 2 daughters, Melissa (Joshua) Waite, Duanesburg, NY, Dawn (Thomas) Hogan, Randolph, NY; her son, Mike Barczak, Great Valley, NY; and her longtime companion of many years, Harry Letcher, Great Valley, NY; she also had a step grandchild, Aubrey Hogan, of Randolph, New York; 3 brothers, Mike (Debbie) Revetti, Dawsonsville, Georgia, Anthony (Peggy) Revetti, Little Valley, NY, Daniel (Carole) Revetti, Leesburg, VA; 1 sister, Donna (Wayne) Hettenbaugh, Randolph, NY; several nieces and nephews.
There will be no visitation, however the immediate family invites family and friends to the 8:30 a.m. Mass at Our Lady of Peace Parish on Sunday, March 1, 2015. At 1 p.m., there will be a lunch gathering at the Holy Cross Athletic Club for those who would like to attend.
In lieu of flowers, the family suggests memorials to "Gotta Kiss Cancer Goodbye", PO Box 752, Orchard Park, NY 14127.
E-condolences can be sent to john@orourke-orourke.com or posted to facebook.com/onofh.