Judith "Tesha" Jimerson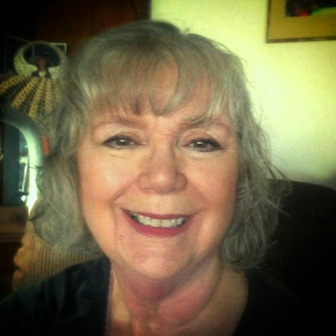 Judith "Tesha" Jimerson, 69, of Messenger Street, Salamanca, New York died Wednesday, April 6, 2016 at the Bradford Regional Medical Center, following a short illness.
Born August 1, 1947 in Monterrey, Tennessee, she was the daughter of the late Carl and Cora Shirley Clark. She was married in Columbus, Ohio to Dan Jimerson, who survives.
She attended Wright State University in Dayton, Ohio.
Mrs. Jimerson had been employed in costume and theatre set design for the Ohio Theatre in Columbus and, at one time, had toured with the theatre group in Europe.
She was a member of the Salamanca Historical Society. She loved animals, especially her dog, Maya, and would take in strays. She enjoyed bead work and painting, as well as designing and making hand-made jewelry. She also enjoyed traveling and attending Pow Wows.
Surviving besides her husband are: a sister, Barbra "Bobbie" Clark, Bertram, TX; two brothers, Jack Clark, Beaumont, CA, Dennis Clark, Kamiah, ID; several nieces and nephews.
Friends may call at the O'Rourke & O'Rourke Inc Funeral Home, 25 River Street, Salamanca, New York on Thursday, April 14, 2016 from 12 – 2 p.m., at which time funeral services will be held with Rev. Marvin Abrams, pastor of the Jimersontown Presbyterian Church, officiating.
Burial will be in Horseshoe Cemetery, Carrollton, New York.
In lieu of flowers, the family suggests memorials to EARS, the Cattaraugus County SPCA, or the Fibromyalgia Association, 1000 Bristol St North, Suite 17-247, New Port Beach, CA 92660 or fmaware.org.
E-condolences can be sent to john@orourke-orourke.com or posted to facebook.com/onofh.