Keith L. Reed Jr.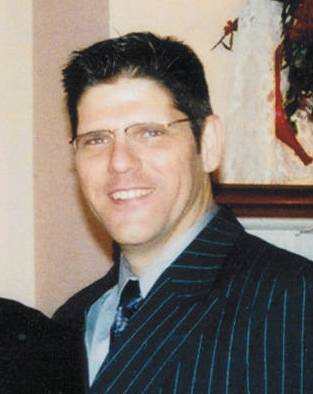 Keith L. Reed Jr., age 51, of Clymer, New York, formerly of Salamanca, New York, died Friday evening, September 21, 2012 at his home.
Born June 3, 1961 in Olean, New York, he was the son of Keith Sr. and Shirley Spink Reed, of 63 Adams Street, Salamanca, New York, who survive.
Mr. Reed was a graduate of Salamanca High School Class of 1979. He earned his bachelor's degree from St. Bonaventure University and two master's degrees, one in education, and the other in administration from Mansfield University, Mansfield, PA. He was enrolled in the Superintendant Development Program through Oswego State University.
He began his career in 1984 as a business and distributive education teacher at Horseheads Central School. He became the intervention specialist for Horseheads High school in 1995. In 1997, he was appointed assistant principal at Campbell Savona Middle / High School, and then assistant high school principal in Horseheads in 2000. In 2005, Mr. Reed became principal for the Sherburne-Earlville Central School District in Sherburne, NY. In 2011, he became the superintendant at Clymer Central Schools, Clymer, NY.
Mr. Reed was a former member of the Rotary Club, Norwich, NY and of the 1st United Methodist Church in Salamanca, NY. He was a member of the National Rifle Association and was an avid tennis and golf player.
Surviving besides his parents are: 3 daughters, Katelynn (William) Olin, Megan Reed, Allison Reed, all of Horseheads, NY; 1 brother, Kevin (Heather) Reed, Killbuck, NY; 2 nieces; 4 nephews; several aunts, uncles, and cousins.
He was predeceased by his sister, Kimberlee Kay Reed Riley on November 28, 2000.
Friends may call at the O'Rourke & O'Rourke Inc Funeral Home, 25 River Street, Salamanca, New York, on Wednesday, September 26, 2012 from 7 – 9 p.m. and on Thursday from 2 – 4 and 7 – 9 p.m.
Funeral services will be held on Friday in the United Congregational Methodist Church at 2 p.m. with John Rough officiating.
Burial will be in Crawford Cemetery, Salamanca, New York.
In lieu of flowers, the family suggests memorials to the Reed Education Fund c/o Cattaraugus County Bank, 550 Broad Street, Salamanca, New York.
E-condolences can be sent to john@orourke-orourke.com or posted to facebook.com/onofh.