Margaret A. Couch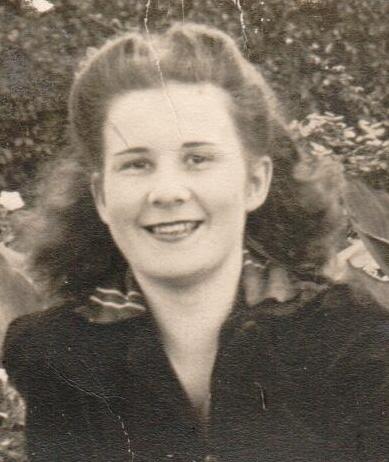 Margaret A. Couch, 95, of Westline, PA passed away Sunday morning, September 25, 2016 at Bradford Manor following a long courageous battle with cancer.
Born July 5, 1921 in Limestone, New York, she was the daughter of the late John and Julia Connors DeBoy. She was married to Miles H. Couch, who predeceased her in March 2002.
Margaret, a homemaker, enjoyed gardening, reading, spending time with her family, and doting on her beloved cats, Jenny and Liza. She also took pleasure in writing personal letters, penned in her warm, witty, and heartfelt style.
Surviving are: four sons, David Couch, Weldon, CA, John (Barbara) Couch, Richard Couch, Daniel Couch, all of Bradford, PA; a daughter, Kathleen Couch, Westline, PA; three grandchildren, Valerie (Jeff Bryant) Couch, Bradford, PA, Bradley (Karen) Couch, Chicago, IL, Jodi Thomas, San Antonio, TX; three great-grandchildren, Kyra Dezell, Hana Thomas, Yumi Thomas; a sister, Jean Kaczmarski, Williamsville, NY; a brother, Russell (Diane) DeBoy, Ocala, FL; several nieces and nephews.
In addition to her parents and husband, she was predeceased by a sister, Mary Irene Frank, and three brothers, James DeBoy, Francis DeBoy, and Richard DeBoy.
There will be no visitation.
A memorial service will be held on Saturday, October 8, 2016 at 12 p.m. noon in the Calvary Cemetery Mausoleum with Rev. Peter Napierkowski, pastor of Our Lady of Peace Parish, officiating.
Entombment will be in Calvary Cemetery Mausoleum, Salamanca, New York.
Funeral arrangements are under the direction of the O'Rourke & O'Rourke Inc Funeral Home, 25 River Street, Salamanca, NY.
E-condolences can be sent to john@orourke-orourke.com or posted to facebook.com/onofh.