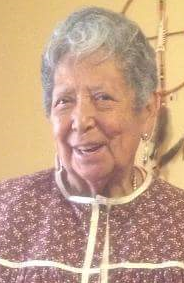 Maxine Dowler
Maxine F. Dowler, 82, of Salamanca, New York died Wednesday, December 23, 2015 at Olean General Hospital, Olean, New York following a long illness.
Born on February 4, 1933 in Quaker Bridge, NY she was the daughter of the late Clifford and Myrtle Nephew Crouse.
Mrs. Dowler was a graduate of Salamanca High School and Fredonia State College.
She was employed as a Kindergarten Teacher at Salamanca City Central School for over 30 years prior to her retirement in 1989. She helped start the Title IV Program.
She was an enrolled member of the Seneca Nation of Indians, the Beaver Clan, Coldspring Longhouse, ZONTA, and Delta Kappa Gama Sorority. She served on the Salamanca Board of Education, the Cattaraugus County BOCES Board of Education, the Retired Teacher's Association, and the State Teacher's Association. She enjoyed traveling and had traveled extensively throughout the United States. She volunteered as a reader at Seneca Elementary School after her retirement. Also, she volunteered with the American Cancer Society Daffodil Days. She was a cancer survivor.
Surviving are: 2 sons, Matthew (Jodie Hooker) Printup, Sacramento, CA, Mark Printup, Steamburg, New York; 5 grandchildren, Alexis Henry, Eugene, OR, Jessica (William) Wilder, Salamanca, NY, Nadine Printup, Salamanca, NY, Brian (Bridget) Childs, Tonawanda, NY, Michael Nothem, Sacramento, CA.; 7 great grandchildren.
Friends may call Thursday afternoon and all day Friday at the Coldspring Longhouse.
Funeral services will be held in the Coldspring Longhouse on Saturday morning at 9 a.m.
Burial will be in Hillside Haven Cemetery, Steamburg, NY.
Funeral arrangements are under the direction of the O'Rourke & O'Rourke Inc Funeral Home, 25 River Street, Salamanca, New York.
E-condolences can be sent to john @ orourke-orourke.com or posted to facebook.com/onofh.
In lieu of flowers, the family suggests memorials to the American Cancer Society.