Patrick Oyer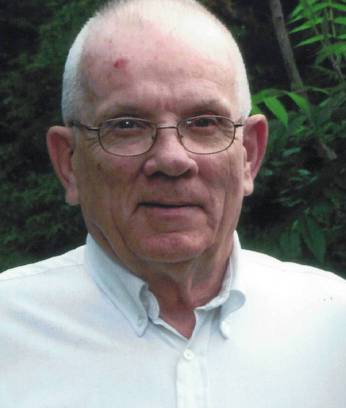 Mr. Patrick Oyer, age 73, of Peth Road, Great Valley, New York died Thursday, August 4, 2011, at Erie County Medical Center, Buffalo, New York following a short illness.
Born on March 27, 1938, in Salamanca, NY, he was the son of the late Paul & Ellen McFeeley Oyer.
Mr. Oyer was a veteran of the United States Air Force, serving in England.
He was a self-employed contractor for over fifteen years and had previously worked at Seneca Craftsmen and Chase Interiors for over twenty-five years.
He was a former member of the Randolph Lions Club and past president, the American Legion in Jacksonville, Florida, AMVETS, and the Randolph Moose Lodge.
He enjoyed playing pool and bowling. He liked watching NASCAR and dirt track racing, and spending time with his good friends at Nye's Tavern.
Surviving are: 1 daughter, Mrs. Michelle (Damon) Lewis, Great Valley, NY; 4 sons, Paul (Stacey) Oyer, Frewsburg, NY, Patrick Jr. (Darlene) Oyer, Randolph, NY, Jeffrey (Sonya) Oyer, Honolulu, HI, and Christopher (Ginger) Oyer, Randolph, NY; 13 grandchildren; 1 brother, Jerome (Carol) Oyer, Williamston, SC; and several nieces and nephews.
Memorial visitation will be held on Monday, August 8, 2011 from 4-7 p.m. at the O'Rourke & O'Rourke Inc. Funeral Home, 25 River Street, Salamanca, NY.
A memorial mass will be held Tuesday at Holy Name of Mary Church in Ellicottville, NY, at 11:30 A.M. with Rev. Ronald Mierzwa, pastor, as celebrant.
Full military honors will be conducted by members of the American Legion Hughes-Skiba Post #535 and the Veterans of Foreign Wars John F. Ahrens Post #5296.
Burial will be in Calvary Cemetery, Salamanca, NY.
E-condolences can be sent to john@orourke-orourke.com, or posted to facebook.com/onofh.