Richard W. Chase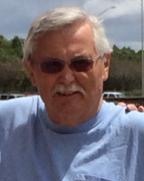 Mr. Richard W. Chase, age 68, of Kill Buck, NY died early Wednesday, February 8, 2017 at his home following a long illness.
Born August 16, 1948 in Salamanca, NY, he was the son of the late Oliver and Margaret Smith Chase. He was married in 1985 in St. John's Episcopal Church to the former Penny Light, who survives.
Mr. Chase was a graduate of Ellicottville Central School, Class of 1966.
He was a veteran of the United States Navy, serving as a Radioman 1st Class for twenty years. He was stationed in Europe, Korea, and the Arctic Circle.
Mr. Chase was employed as a Customer Service Manager for Blue Cross/Blue Shield, retiring in 2008.
He was a member of St. John's Episcopal Church, where he served on the vestry, the American Legion, both in Ellicottville, the Great Valley Volunteer Fire Dept., and was the President of Youth Football.
He enjoyed the outdoors, fishing, and hunting. He recently completed a book entitled Domicile about his time in Ireland.
Surviving besides his wife are: a daughter, Tanya (Mike Apollo) Chase, St. Louis, MO; four sons, Nicholas (Dorothy) Chase, Wausau, WI, Casey (Ashley Peters) Chase, Kill Buck, NY, Cody (Korianne Sulzbach) Chase, Buffalo, NY, Caleb Chase, Vail, CO; four grandchildren; a great-granddaughter; a brother, Lonnie (Joann) Chase, Caledonia, NY; a sister, Sheila Bockmier, Great Valley, NY.
He was predeceased by a brother, Loile Chase.
Friends may call at the O'Rourke & O'Rourke Inc. Funeral Home, 25 River Street, Salamanca, NY on Thursday, February 9th and Friday, February 10th from 4 – 7 p.m.
Funeral services will be held at St. John's Episcopal Church, Ellicottville, NY on Saturday at 11 a.m. with Rev. Michael Lonto, pastor, officiating.
Full military honors will be conducted.
Burial will be in Green Cemetery, Great Valley, NY.
In lieu of flowers the family suggests memorials to the American Cancer Society.
E-condolences can be sent to john@orourke-orourke.com or posted to facebook.com/onofh.