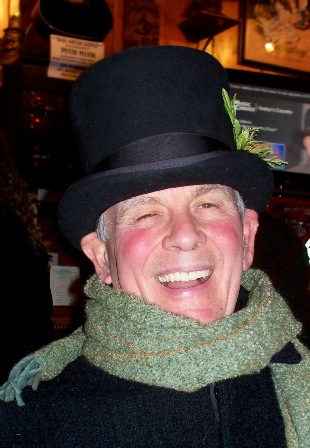 "The Voice of Ellicottville"
Robert McCarthy
Mr. Robert McCarthy, age 73 of Ellicottville, New York died suddenly Wednesday, June 8, 2016 at his home in Ellicottville, New York.
Born on June 20, 1942 in Ogdensburg, New York he was the son of the late Elwyn & Frances Bartlett McCarthy.
He was a veteran of the U.S. Army.
Mr. McCarthy was a graduate of Ogdensburg High School Class of 1960. He was a graduate of Buffalo State College where he earned both a Bachelor's Degree and Master's Degree in Special Education.
He was a teacher at McKinley High School in Buffalo, New York retiring in 1997. He came from a long line of educators in his family.
Mr. McCarthy had been the "Master of Ceremonies" for numerous Holiday Valley and Ellicottville functions since 1977. He was also a ski coach at Holiday Valley. He was a supporter of the Rotary Club of Ellicottville working behind the scenes putting together fund raisers for the benefit of his community. He worked endlessly without looking for any recognition.
He enjoyed spending time with his family as well as his adopted Ellicottville family. He was an avid traveler who took several people to Ireland to experience the love he had for his ancestral home. He had a great love for children and animals.
Mr. McCarthy's last selfless act was being an organ doner.
Surviving are: 2 daughters, Dr. Shannon McCarthy, Amherst, New York, Rain (Brian) Williams, Kenmore, New York; PA; 2 grandchildren, Lilly Williams and David "Buddy" Williams, both of Kenmore, New York; his long time companion, Deb Shay, Clarion, PA.
He was predeceased by a sister, Dody Escoe and a brother, Bart McCarthy.
There will be no visitation.
A celebration of life will be held Saturday, June 11, 2016 at 6 p.m. in the Yodeler Lodge at Holiday Valley, Ellicottville, New York.
Funeral directions are under the direction of the O'Rourke & O'Rourke Inc. Funeral Home, 25 River Street, Salamanca, New York.
In lieu of flowers, the family suggests memorials to the Rotary Club of Ellicottville Foundation for Youth.
E-condolences can be sent to john @ orourke-orourke.com or posted to facebook.com/onofh.