Rollin J. Reading Jr.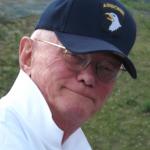 Rollin J. Reading Jr., 83, passed away on Saturday, January 12, 2019 at 8:30 in the morning.
Born October 12, 1935, he was the son of the late Rollin J. Reading and Reba Persell Reading.
Mr. Reading's education started at the "Little Red School House" on North Main Street in Jamestown, NY. Later he attended the Rectory School in Pomfret, CT, followed by four years at Proctor Academy in Andover, NH. He attended Denison University and graduated from Nichols College in Dudley, MA in 1957.
Mr. Reading was a veteran of the US Army, stationed for much of his time in Schweinfort and Durchim, Germany, serving with the 71st Honor Guard.
Following his military service, he returned to Jamestown and became associated with his grandfather, his father, and his brother in the operation of Quality Markets, Inc. For the next 55 years he worked at a number of different levels of management until he retired as President in 1992.
During his retirement years, he enjoyed working for Holiday Valley in Ellicottville, NY as an equipment operator grooming ski slopes. He also worked at Chautauqua Golf Course and Woodcrest Golf Course mowing fairways. He also served as head starter for the Holiday Valley racing program and was fondly known to all the skiers as "Grandpa Jack".
He was active in the community serving on the WCA Hospital Foundation Board and was a member of the Chautauqua Lake Yacht Club where he was a past Vice Commodore. He was a member of the Ellicottville Ski Club and served on the Board of Directors and was a past president of that organization. He was also a member of the Sportsmen's Club and past member of Moon Brook Country Club.
He loved skiing- it was his passion. He loved his morning coffee at several of the local restaurants with his newspaper and chatting with friends. He was a daily visitor to Mud, Sweat n' Gears, where he had his special chair to watch over things.
He is survived by his wife of almost 58 years, Lynne H. Reading and his three children, Rollin J. Reading III, Wendy R. (Brian) Lee, Kimberly H. (Miquel) Reading. He is also survived by seven grandchildren, Grace K. Azcarate, Jose "Mitchell" Azcarate, Rebecca R. Lee, Hanna T. Lee, Cameron M. Reading, Colton L. Reading, and Caitlyn P. Reading.
A Celebration of Life will be held on Friday, January 25th from 4-6PM at the Tannenbaum Lodge at Holiday Valley.
Funeral arrangements are under the direction of the O'Rourke & O'Rourke Inc Funeral Home, 25 River Street, Salamanca, NY.
In lieu of flowers donations may be made to Ellicottville Central School Sports Boosters, P.O. Box 1802, Ellicottville, N.Y. 14731 or Proctor Academy 204 Main St., Andover, New Hampshire 03216.
E-condolences can be sent to orourke.orourkefh@gmail.com or posted to facebook.com/onofh.